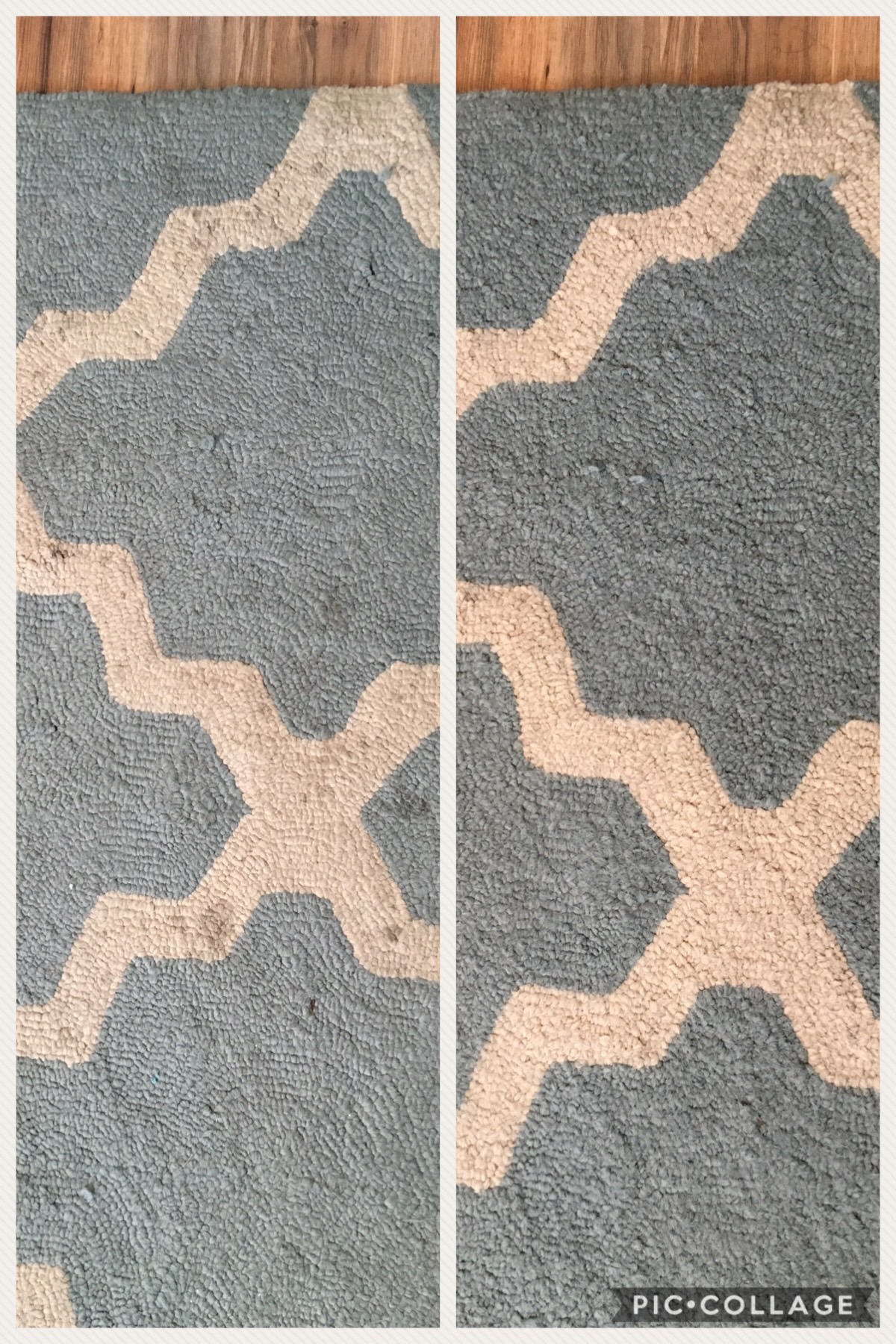 Got a dirty area rug that you have been walking over time and time again, or maybe that carpet has seen better days.  Or maybe perhaps your sofa has been slept on too many times and needs a good cleaning.  
Well I have good news!  Clean Queen can clean those things for you.  When it comes to upholstery please make sure you look at the tag on your sofa, or other furniture.  We are only able to clean furniture that has the letter W, or W/S on the furniture tag.  The letter (W) means wet clean and (S/W) means solvent dry or wet clean.  If you look at your furniture tag and it only has the letter S, we unfortunately will be unable to clean it for you. 
We will perform a test first where we will attempt to clean a section first.  Some carpets/furniture may be too soiled with dirt and/or oil from human contact and won't be able to be cleaned properly.  Honestly, some carpets and upholstery are simply better off being replaced if they have gone too many years without a cleaning or have been permanently stained and/or damaged.
Carpet Cleaning Price:  $25 per average sized room (if you have an open concept floor plan, it may be considered as more than one room).  If you get 4 rooms cleaned we will clean one hallway for free!  *Large Area Rugs: $15-$25
Upholstery (Furniture) Cleaning Price: Recliner $30, Love Seat $50, Sofa (3 seats) $75  If you have a sectional you will need to call or request for a quote due to the fact that all sectionals are different.  
Clean Queen will not move large/heavy pieces of furniture such as sofas, television centers, and etc.  So you will be responsible for any of those items if you want them moved.  
If you have any further questions about this please do not hesitate to call us or send an email.